Since the initiation of this online journal of my thoughts, I have only occasionally posted with a focus on justice, reason, and ethics. While understanding nature is my first love, the topics of justice, reason, and ethics are also a passion. I believe I have proven my solution to nature beyond a reasonable doubt, despite no apparent acknowledgement from the academic or entrepreneurial communities. While I will continue to post on nature, perhaps I will also share more thoughts from the justice, reason, and ethics domain. As per my personal terms and conditions, I am simply trying to figure things out so that everyone can live their best principled lives. My top three goals with respect to intelligent life are to improve well-being, reduce suffering, and begin seeding intelligent life beyond Earth, our solar system, our galaxy, our cluster, our super-cluster, and this patch of what is most likely an infinite universe.
While I exculpatory-boastfully have a Bachelors degree in electrical engineering and a Master's degree in computer engineering, it is ironic that those words even rate a capital letter, when it comes to understanding nature from a ground truth. Certainly Ph.D.'s are far superior with their two (2) capital letters! This is an often true and well deserved distinction in academia. The doctors of philosophy are those individuals who have dedicated their careers to the understanding of a subject area and producing the best ongoing education in theoretical and observational understanding.
I am not a scholar and am not well read in the topics of justice, reason, and ethics. It is certainly possible and perhaps likely, that the topics I discuss below may be well studied social science. That said, I have attempted to understand historical and current philosophical perspectives through various educational outreach, if only primitively.
It occurs to me that, perhaps more than ever before, the online vitriol enabled by social media platforms (i.e., mean words) has spilled into physical manifestation in voiced threats and violence. Modern Ai assisted social media enables authoritarians and grifters to scale their efforts rapidly and widely. It's not new for these movements to occur. The local, regional, national, and global religious oranizations were already grifting with old school technology and behaviours. How exactly did social media aide a new generation of evil persons to pry away the coffers of the dupes they influence? My friend asks, "Isn't that what the Nazi Propaganda machine did too?"
I think so. And also the red guard in Mao's China. It seems this pattern is repeated ad nauseum throughout history. Whomever controls an outrage machine, finds the populace to be easy marks for revenue and has powerful influence on agitation and aggression. I presume this is evolutionary. Perhaps it is how our ape ancestors prepared for war with another tribe. Savage.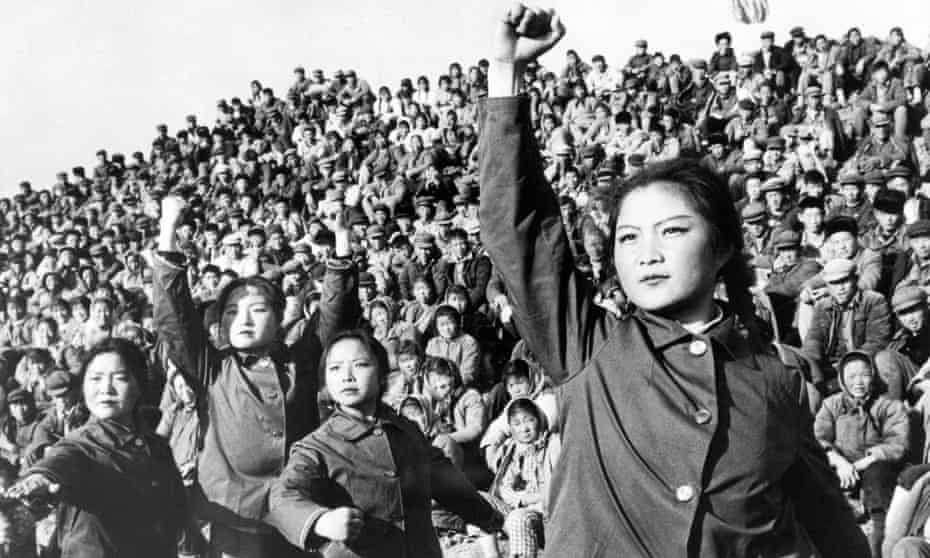 It is helpful to me to abstract the situation — On Earth we have billions of biological intelligent CPUs (human brains) with easy to influence software. The media (religion, ads, snake oil salespersons, newspapers, politicians, social media) get our attention by manipulating our innate evolutionary emotional response. Aided by advanced Ai algorithms, social media has consumed much of the market attention and monetization.
"In the Year 2525 (Exordium & Terminus)" is a 1969 hit song by the American pop-rock duo of Zager and Evans. The song was written and composed by Rick Evans in 1964 and originally released on a small regional record label (Truth Records) in 1968.

Wikipedia
The level of abstraction I am considering here is not new. Check out the song "In the Year 2525" written in 1964 with a modern visualization accompanying and accentuating this amazingly prescient and dystopian song on YouTube at https://youtu.be/JNbUUSuiEho.
Lyrics:

In the year 2525 Songtext:

In the year 2525
If man is still alive
If woman can survive
They may find…

In the year 3535
Ain't gonna need to tell the truth, tell no lies
Everything you think, do and say
Is in the pill you took today

In the year 4545
Ain't gonna need your teeth, won't need your eyes
You won't find a thing to chew
Nobody's gonna look at you

In the year 5555
Your arms are hangin` limp at your sides
Your legs got nothing to do
Some machine doing that for you

In the year 6565
Ain't gonna need no husband, won't need no wife
You'll pick your son, pick your daughter too
From the bottom of a long glass tube

In the year 7510
If God is coming he oughta` make it by then
Maybe he'll look around himself and say
"Guess it's time for the Judgement day"

In the year 8510
God is gonna shake his mighty head
He'll either say "I'm pleased where man has been"
Or tear it down and start again

In the year 9595
I'm kind of wondering if man is gonna be alive
He's taken everything this old earth can give
And he ain't put back nothing…

Now it's been 10,000 years
Man has cried a billion tears
For what he never knew
Now man's reign is through
But throught eternal night
The twinkling of starlight
So very far away
Maybe it's only yesterday…

In the year 2525
If man ist still alive
If woman can survive
Hopefully we really will have 10,000 years remaining for intelligent life on Earth. That would be a relief. Maybe by then we will learn to tame our inner ape.
J Mark Morris : Boston : Massachusetts